googlegooglegooglegoogle.com is the coolest website in the world. i'm not sure how it is even remotely helpful, but being on four webpages at the same time in one tab is just blowing my mind. because currently, i am looking at this: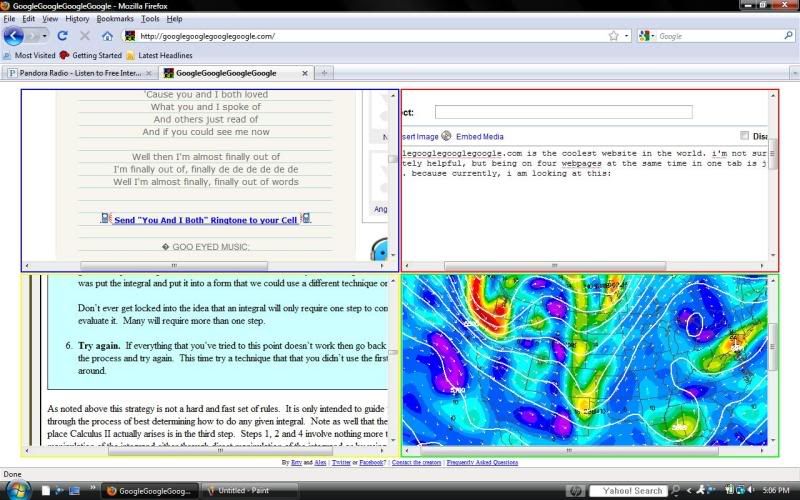 anyway, like i said, not really that helpful, just kind of cool.
also, sitting in church today (or standing, really, since we were singing at the time) and i got really really excited about the holidays. at least i won't be a grinch this year. i'm pumped. i am ready for real food. for family. for the ending of football. for friends. for a break of school. for not paying $1.25 to wash my clothes. to not study anymore. to go to my home church (although i really like going to church here in starkville). for music. for decorating. for pretty much everything.
but alas. back to studying i go.